For your adventure we have
Cast iron

Discover the timeless elegance and durability of cast iron. Our cast iron products are not only for culinary masterpieces, but also robust companions for your outdoor adventures. From Dutch ovens to pans - experience quality that lasts for generations.

Outdoor clothing

Be prepared for any weather with our high-quality outdoor clothing. Our collection offers protection and comfort for your outdoor activities. Stylish and functional, so you can enjoy nature to the full.

Knifes

The precision and craftsmanship makes our knives more than just a tool. Whether you are a seasoned outdoor enthusiast or a novice, our knives offer sharpness, reliability and functionality.

Grills

Take your outdoor cooking skills to a new level with our barbecues. Innovative barbecue solutions combine functionality and design for unforgettable barbecue moments. Whether you're an experienced barbecue master or just starting out.
Rocket stove set at a special price
With our rocket stove set, you are perfectly prepared for your next trip. Cook, grill and heat at the same time with just one tool!

The rocket stove is also perfect for making mulled wine.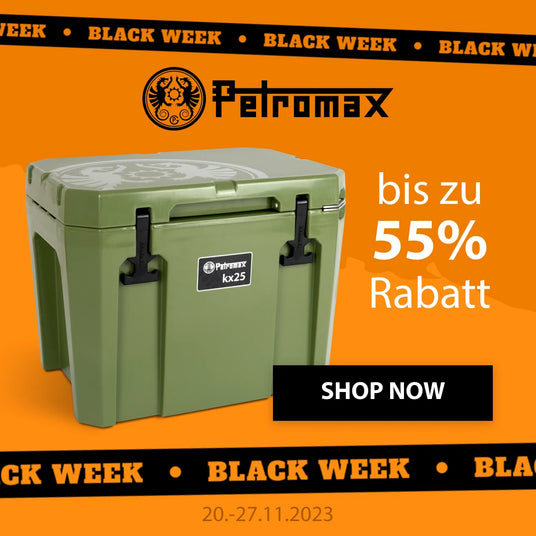 Get 20% off our chilled products
With a cool backpack, cool bag or large cool box, you can keep your food fresh for up to 12 days without electricity!