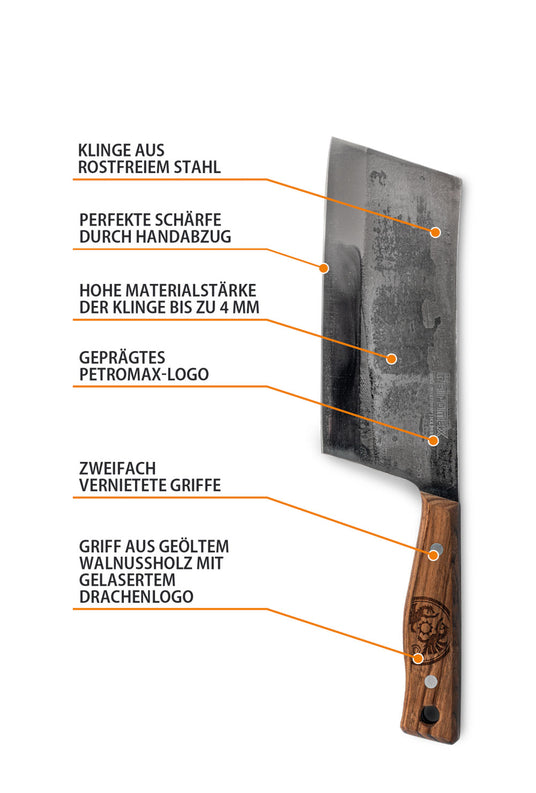 Handmade
The Petromax chef's knives are made in Solingen and benefit from the centuries of experience of the cutlers. They are available in five versions: Petromax all-purpose knives, chef's knives, chopping knives, bread knives and carving knives.
Which are the best chef's knives?
How much does a good chef's knife cost?
What material should the blade of the chef's knife be made of?
How long should the blade of a kitchen knife be?
What length should I choose for my chef's knife?